Cowl louvers
Cowl louvers play as special roll by directing outside air into the cabin while keeping debris out. CAE is now being used to design the cowls with safety in mind in order to protect pedestrians.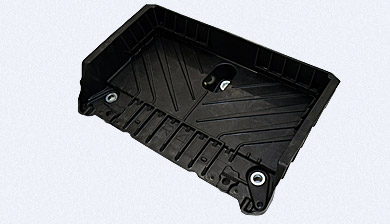 Battery trays
Products that fix batteries in place in the vehicle. The use of composite materials has made weight reductions possible while ensuring a high standard of rigidity, heat resistance, and impact resistance.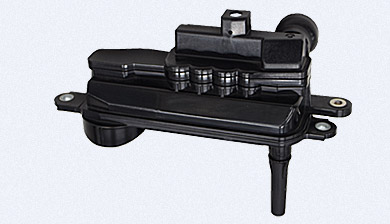 Oil Separator
Component that separates out the oil mist contained in unburnt gas inside the engine crank case, helping to improve fuel consumption. With new separation technology, we have achieved improved separation performance and made this product smaller and lighter.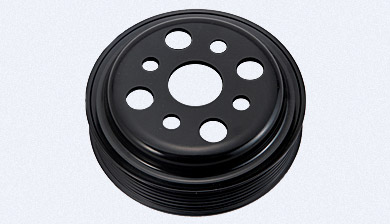 V-ribbed pulleys
Combined with a belt, these products transmit power from the engine to the exhaust and air intake systems. The shaping process called "rolling" presses the metal to form the V-shaped groove.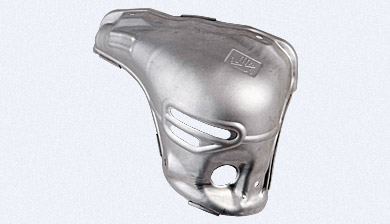 Insulators
Insulators prevent people from directly touching the hot exhaust system. They are manufacturing using press technology that simultaneously forms the aluminum plate into a double layer.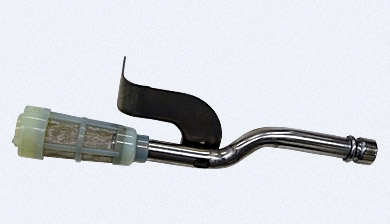 Oil Strainer
Functions as a filter for engine oil. Attached to the oil pump inlet.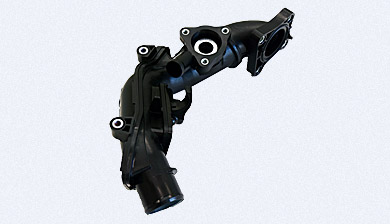 Turbo Tube
Pipe that connects turbo compressor, intercooler and throttle body to deliver turbo-compressed air into the engine. Components that require strength, durability and heat-resistance are primarily manufactured with super engineering plastics.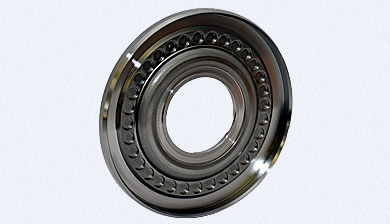 Balancer
Component that is incorporated in FWD 8-speed Automatic Transmission, which concept is improvement of vehicle performance and fuel economy. It is processed with Plate Forging Press Machine and cutting.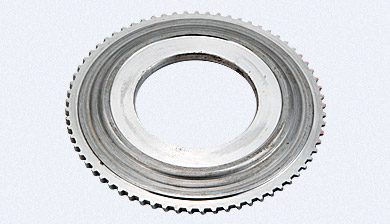 Ring gears
These products are equipped in the transmissions of 3,500cc engines. Rather than being machined, we developed a double-action press that presses the gears without producing a fractured surface.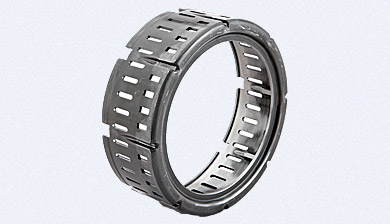 Direct clutch
These products are used in the transmissions of 3,500cc engines. Technology that presses harder than normal steel produces thick walls while making holes.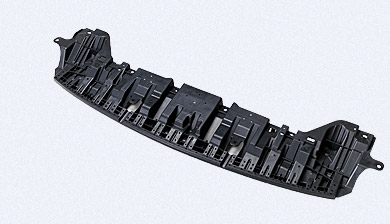 Lower absorber
These absorb the force of impact from a collision with a pedestrian to protect the pedestrian's legs. High-accuracy CAE analysis was used to eliminate the need to create a prototype. This has been highly evaluated by the manufacturing industry (awarded the "Super" Monozukuri Component Award by the Center for the Promotion of MONOZUKURI/Nikkan Kogyo Shimbun).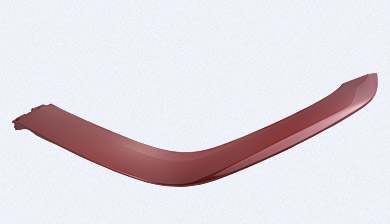 Over fenders
This is an exterior component that is attached to the body. These are manufactured using painting technology that achieves the same level of painting quality as that of the body.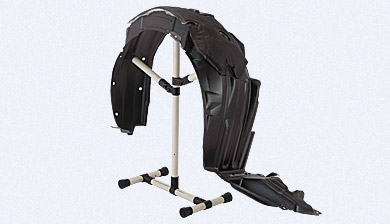 Fender liners
These are large components that function mainly to deflect mud. Recently, they are also being developed with good sound absorbing materials to keep noise out of the cabin.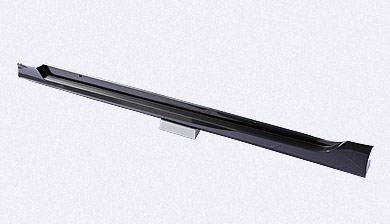 Rocker Molding
Component attached to the side of the vehicle. Proprietary painting methods used to accommodate a variety of preferences in color design.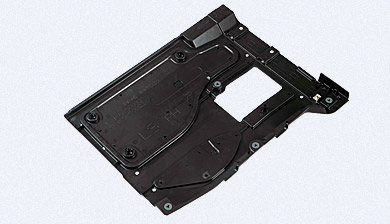 Floor covers
These components guide the air flow under the vehicle body to lower its air resistance and thus contribute to greatly increasing vehicle fuel efficiency.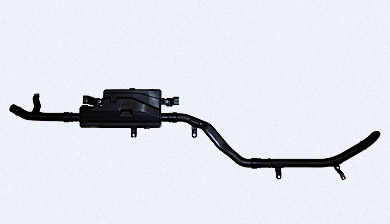 Exhaust and drainage pipes for FCVs
Component equivalent to the exhaust pipe of a gasoline vehicle, discharging water and air generated in the generation of electricity outside the vehicle. They are also fitted with a noise muffling function for added cabin comfort.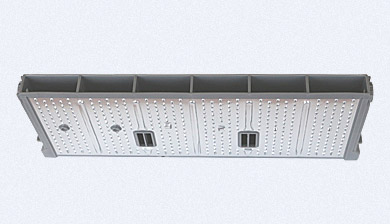 Battery Case
Plastic case for nickel-hydrogen rechargeable batteries that supply power to drive motors.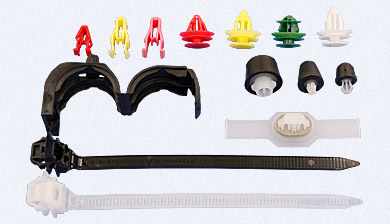 Clips and Clamp
Products in the special area of plastic fasteners for automobiles. Used in vehicle interiors and exteriors.